Options and Accessories for UTWCS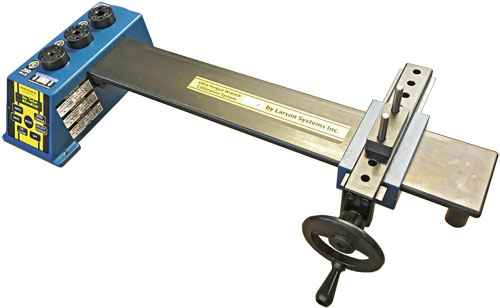 Easy Loader Attachment
Part Numbers:
025-0000-0411-01 Easy Loader Attachment with 12″ Reaction Arm
025-0000-0411-02 Easy Loader Attachment with 18″ Reaction Arm
025-0000-0411-03 Easy Loader Attachment with 24″ Reaction Arm
Easily load your torque wrench and test it using minimal input force the same way every time, regardless of who the operator is. Mounting scheme may vary by model.
---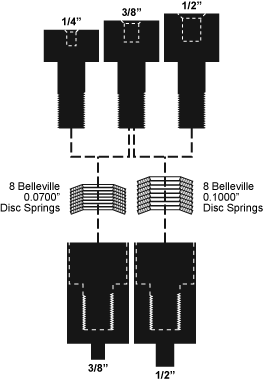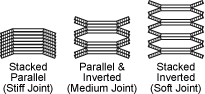 Power Tool Adapter
025-0000-0429-00 Power Tool Adapter Kit – 1/2″, 3/8″ and 1/4″ Drives
The Power Tool Adapter Kit allows you to test powered torque tools such as power screwdrivers with the UTWCS. You can test 1/4″, 3/8″ or 1/2″ drive sizes. Available only for 500 in-lb, 108 ft-lb and 260 ft-lb models only.

Instructions: Your wrench should act the same when tightening the Power Tool Adapter as with your application.
Select bodies and drivers based on appropriate drive size, then select and configure Belleville disc springs to make a bolted joint that approximately matches your application.
---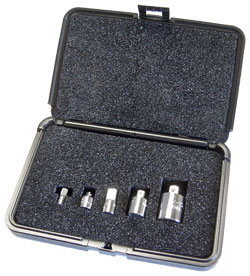 Drive Adapter Kit
025-0000-0703-00 A Drive Adapter Kit

Kit includes 5 drive adapters:
1/4″ F to 3/8″ M
3/8″ F to 1/4″ M
3/8″ F to 1/2″ M
1/2″ F to 3/8″ M
3/4″ F to 1/2″