Torque Wrench Data Collector Software
Torque Wrench Calibration Data at Your Fingertips
With Larson Systems' TWDC Software, your torque wrench testing results can be accessed, stored and manipulated as they are generated, giving you complete control of your calibration data.
Downloads
Compatibility
For use with Larson Systems Testers:
UTWCS (Ultra Torque Wrench Calibration System)
---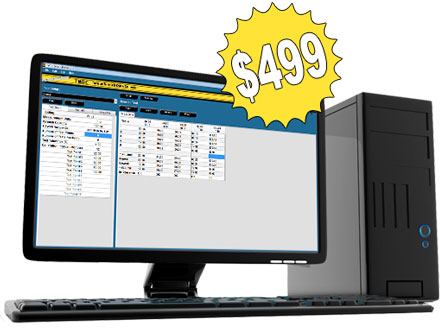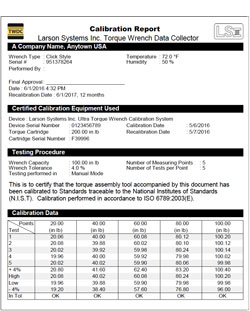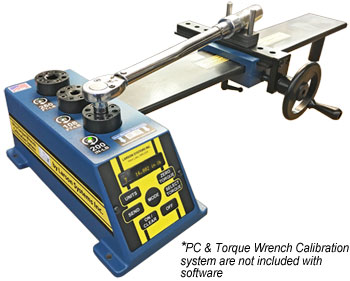 USB or RS 232 to Connect Directly to Your PC
Built in USB and RS 232 connections on the back of our UTWCS (Ultra Torque Wrench Calibration System) allow you to connect directly to a PC for instant access to testing data as it is generated.

Store & Load Specifications with a Click
Save specification files for each part you test in the TWDC software and switch between specifications on-demand. A couple clicks and you're ready to test a completely different wrench.
Save, Print & Export Testing Data
Test results can be saved in the propriety TWDC format, saved as CSV (comma separated value) files for further exploration and manipulation in your favorite spreadsheet software, such as Microsoft Excel, or printed as a report.
---
TWDC License Code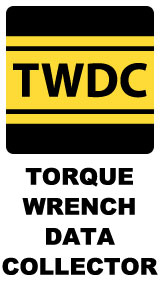 If you've already purchased TWDC, thank you! Use the form below to receive your License Code. Then, input the License Code in the TWDC Demo Software to unlock the full capabilities of Torque Wrench Data Collector
System Requirements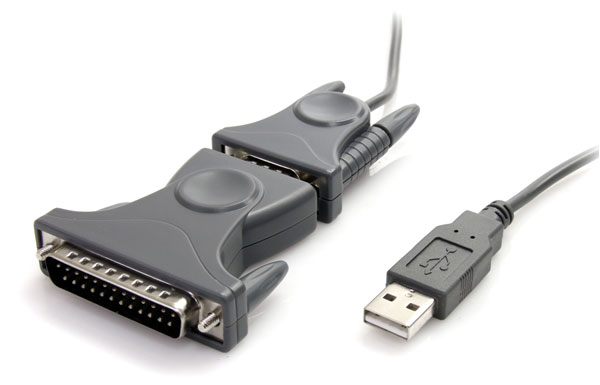 An RS232 to USB Adapter Cable is required to connect your DHT family tester to the PC running SDC (Spring Data Collector) Software. Larson Systems will supply a cable with the software.
Minimum System Requirements
Requires Windows 7 or later with .Net Framework 4.0 or greater.
You can download .Net Framework 4.0 from Microsoft's website here.