On-Site Service & Calibration
Larson Systems offers our complete technical services and expertise to you right in the convenience of your factory. Many local calibration services merely put a few weights on your tester, sign a sticker and be out the door in minutes. Our calibration procedure is a comprehensive check of your entire machine. By bringing our service technician to you, On-Site service offers minimum downtime and can avoid shipping delays.
---
Factory Service & Calibration
Sending your tester to Larson Systems is a cost effective alternative to our On-Site service. Our turnaround is usually less than one week, plus freight time in transit. Use the crate the tester came in or get a new one from us for a nominal fee. Sending your tester to us gives our technicians full access to our service and calibration resources, allowing us to quickly get your tester back to duty in its optimal, fully calibrated state.
---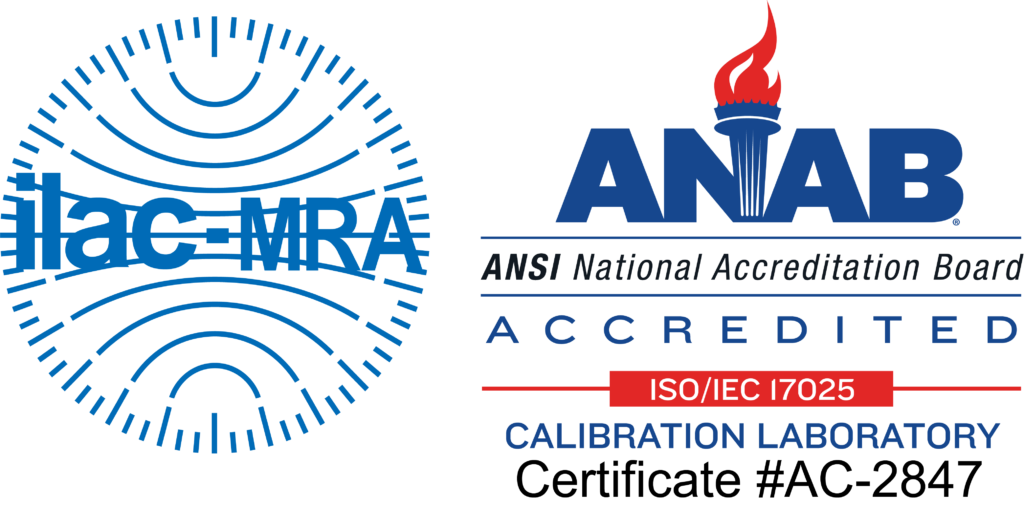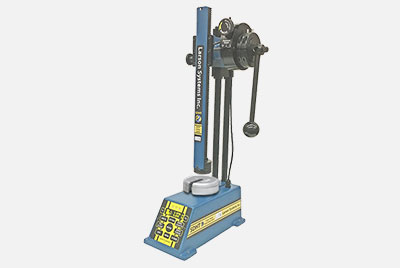 ---
Calibration should be done every 12 months as to ensure the machines are working properly and are in good condition.
LSI's Service Capabilities Include:
Diagnosis
On-the-spot repair capability
Replacement parts
Upgrades
Software Updates
Preventative Maintenance
Cleaning
Lubrication
Tester Training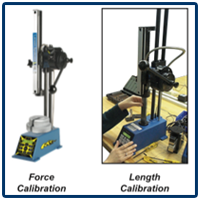 Calibration Procedures
Platform parallelism
Platform deflection compensation
Length calibration
Force calibration
Thru-hole alignment
N.I.S.T. traceable certificate of calibration (recording both the as found & as left values according to factory specification)
The calibration performed on our spring testing equipment is in accordance with MIL SPEC 45662A, ANSI/NCSL 2540-1-1994 and ISO 10012-1:1992(E)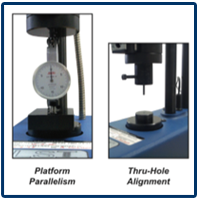 Frequently Asked Questions
Can I calibrate the tester myself?

Many customers do a simple calibration verification every day or every shift. LSI offers master calibrated springs that give a certified force and a specific length. Using the spring matched to your load cell capacity, you can check as often as you want.

LSI does not recommend that our customers do their own calibration for very practical reasons. The equipment to do the calibration – gage blocks, indicators, weights and force meters – must be purchased and then calibrated and certified annually. It often simply costs too much to keep current. It also requires training and expertise specific to the equipment's linear scales, load cells and proprietary software. If you are interested in calibrating your own LSI equipment, take a look at the same calibration equipment that we use in-house.

Lastly, even though Larson spring testers are very durable, some load cells are very delicate and easy to overload. Once a load cell is overloaded, it must come back to LSI to be fixed.
Can I hire someone else to do it?

There are independent calibration companies out there, but they don't know our equipment as well as we do. These companies can check the force and length readings and certify if they are within the rated specifications. However, they cannot make any adjustments to the testers – they don't have access to the proprietary software. When LSI performs the calibration, we also do a complete check of the tester to make sure everything is functioning properly.
What options does Larson Systems offer for calibration?

LSI can calibrate your tester at your workplace, or you can send it to us for calibration. While your tester is at our facility, LSI can add load cells, perform technical upgrades, upgrade software versions and hardware before we perform calibration. Get your tester back running as good as new with all the latest upgrades available.
What does it cost to send a Larson Systems technician to my plant?

Costs vary, depending on distance and mode of transportation. LSI tries, whenever possible, to schedule several service calls in an area. For example, if we schedule a calibration in Dayton, Ohio, we'll try to schedule other appointments in the area, then divide the expenses between the three locations. All customers are billed an on-site calibration fee.
Can I send my tester to you?

Ship the tester freight prepaid to:

LARSON SYSTEMS INC.
Service Department
13847 Aberdeen Street NE
Ham Lake, MN 55304

Your tester will be returned freight collect or UPS prepay per LSI's current shipping procedures.
Help! I can't be without my tester!

We have a wide variety of rental testers available while your unit is being serviced.
What do you need to know about my tester?

Be sure to tell us about any and all problems you may be experiencing. Call us at 1-877-780-2131 (local 763-780-2131), or contact us via our Service Request form for a quote or to schedule a calibration visit.