Proper LSI Tester Battery Connection
Battery Connection Warning For Yellow & Blue Panel Testers
When replacing the battery (#025-1000-0240-00) on a Larson Systems tester with a yellow or blue panel, care must be taken to ensure proper connection between the battery and the electronic board.  
The terminal connected to the battery will have two prongs on it's top. These prongs are to help guide and lock the terminal connected to the board into place. It is very important that the terminals are lined up so the prong from the board terminal fits into the prongs on the battery terminal.
---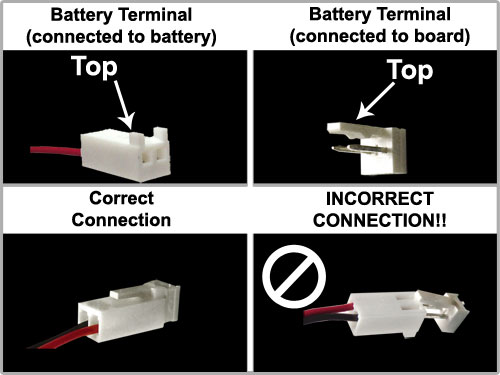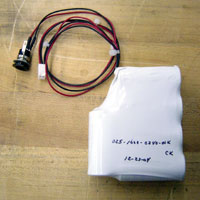 ---
If the battery is connected incorrectly, the board will be DESTROYED IMMEDIATELY, and the warranty WILL BE VOIDED.
If you have any questions or concerns about connecting the new battery for your tester, feel free to call us at 763-780-2131, or toll free at 1-877-780-2131 and a service representative will be happy to assist you. 
Our business hours are Monday through Friday, 8 am to 4:30 pm Central Standard Time.